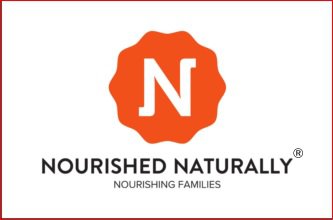 Nourished Naturally
Nourished Naturally- Nourishes Families using Natural Therapies I work across North London as a registered Nutritionist and Integrative Therapist. I provide solutions to help Women, Children and Families using a holistic approach for optimising Nutrition, Health and Wellbeing goals. If you have been under any type of stress or trauma for a significant period; ignored your bodies cry for help; been eating the wrong food or ignoring your diet, the body's equilibrium will suffer for children and adults. The good news is that It can also be restored easily with a careful planned Nutrition and Wellbeing plan and by making small adjustments and sustainable changes in your life over time. My bespoke Nutrition Programmes are anyone who wishes to make changes to diet or lifestyle whether for weight loss, to re-stabilise hormones because of STRESS, or eat better to optimise health then I can help. Why choose me? I use an "integrative approach" which draws on my training and knowledge of good nutrition and complementary therapies to support you or your families holistic wellbeing needs. I can also offer Women's and couples who wish to conceive naturally Fertility Massage Therapy and Fertility Boosting Nutritional Guidance. My Other Therapies: Abdominal Sacral Massage Therapy is a nurturing massage that helps improve circulation of the key organs, reproductive health and digestive complaints such IBS Peri Menopause and Menopause, Hormone imbalances, PCOS, Endometriosis, Unexplained Infertility, Irregular Bleeding,( I also offer this massage to support Teen with period difficulties,) I am trained in Myo-fascia Release which is good for built up tension. Restorative Massage – Women's massage using Hot Stones or Reiki Healing. Fertility Nutrition with recommendations for improving chances for Natural Fertility. Reiki Healing - I have been trained in Reiki and Seichem for 22 years; People often report a feeling of deep relaxation at the end of my sessions which makes the treatments highly effective in stress or anxiety induced conditions. Guided Meditation -I run workshops and a fortnightly class locally for anyone who wishes to integrate this practice into their lives. Cookery Classes : I offer regular cookery classes for people who want inspiration or learn to eat better. I run Indian Cookery Classes or World Food Classes using fresh spices and seasonally available ingredients. I take 2-6 people per class (I offer a minimum cover charge for this service of £100 for 2.5 hours).
Reviews
Add your review
5
from 5 reviews
Invaluable help for my daughter 5
Randhiraj helped my daughter when she was going through a difficult time and had a lot of anxiety about me going away on a course. Randhiraj combined her experience and skills with Reiki, massage, nutrition and social work and the outcome was that my daughter felt less stressed and able to deal with me going away. I was away on and off for two weeks and she dealt with this without a problem. And she still talks about the amazing massage, which she wants to go back for. I'm eternally grateful to Randhiraj as I was worried I would have to pull out of the course because of my daughter's intense anxiety.
Sophie Mercado 15 Nov 2019
Back massage and dietary advice 5
Randhiraj helped ease my daughter's back pain and also gave advice on which vitamins to take and foods that maintain good bone and muscle health. Thank you for your advice Randhiraj Christina
Christina 12 Dec 2018
5
I saw Randhiraj a few weeks ago. She gave myself and my father a healing session. Randhiraj has a lovely warm calming personality and the healing she gave me was very moving. It was just what I needed. I felt a great sense of relief and warmth. My father isn't very well and is currently suffering from muscle pain and said he felt his shoulder felt better after the session. I will be going back. Thank you again Randhiraj
Karolina Mason 5 Aug 2018
5
Randhiraj helped my father when he was in hospital by making soups for him, this was special for me because my father was "nil by mouth", (he wasn't allowed to eat or drink anything)
LOUCAS 27 Jul 2018
recommendation 5
I can not recommend Randhiraj's services enough.She was so informative and the food was delicious!
Jill Hart 23 Jun 2018