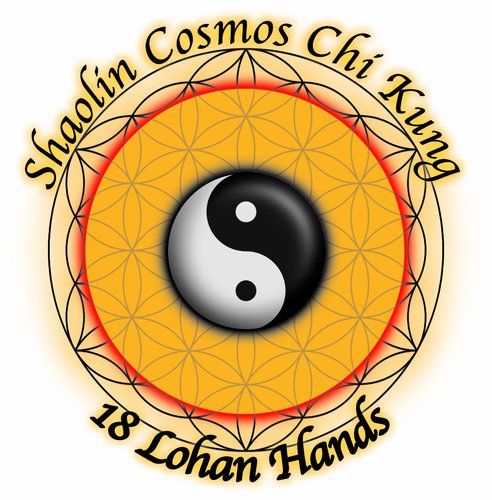 Location Enfield

Qigong (Chi Kung) Classes
Qigong (Chi Kung) Classes at Raglan School ✦ Beginners welcome, come and join our friendly Tuesday evening classes. ✦ Chi Kung classes for Health Happiness, Vitality and Mental Clarity ✦ This course is more than a gentle exercise, it is aimed to maximise benefits for Health, Happiness and Vitality, meaning you will do less and gain more over a shorter period of time. ✦ My courses teach students the Art of Qigong, what it is and how to maximise the exercises for your best benefit. Learn the high level Skills & Techniques to get self-manifested Chi Flow to; ☯️ Build Strengthen Immune system ☯️ Tonify & detox Skin & Internal Organs ☯️ Manage High Blood Pressure, Diabetes, Insomnia Allergies, Anger & Frustration. ☯️ Energise and Enhance vitality ☯️ Enhance Relaxation & Mental Alertness ☯️ Inner Peace, Calm, Confidence & Self Esteem ☯️ Sporting Activities & Active Lifestyles ☯️ Everyday time management & organisation ✦ First 12 weeks discounted at £180, Normally £360 ✦ Free Taster Classes available, just contact Sifu James to register ✦ Raglan School, Raglan Rd EN1 2NS ✦ Tuesdays evenings 7.15pm Shaolin Cosmos Chi Kung is a Holistic Therapy and also good as a complementary health & alternative health medicine system when practiced over long periods. Tai Chi Chuan can be practiced following Chi Kung progression. ✦ For more class info visit : www.zenearththerapies.co.uk alternatively Text or call Sifu James on 07896 533 193
Reviews
Add your review
5
from 4 reviews
Shaolin Cosmos ChiKung classes at Raglan School 5
I'd never tried anything like Chi Kung before but after attending the free introductory talk I was very motivated to start. The exercises are enjoyable and gentle and taught stage by stage in bite size pieces making it very easy to learn. The teacher, James encourages questions and is very patient and attentive to all the students. The atmosphere is very inviting and friendly which is really important to me. There's lots of supporting material sent to you after each lesson, for example, videos and emails, so that you can practice what you learn in your own time. I've practised for 10-15 minutes every day at home and the benefits to my health and wellbeing are gradual but very noticeable. It's helped me to clear my mind of runaway thoughts, helped me relax and become better at handling stress. The relaxation/meditation techniques taught can be applied in everyday life, like when you are in the office or on a crowded tube, where nobody would know what you are doing and it helps me nip anxiety in the bud before it builds up. What I like about this school is that we're not just taught Chi Kung movements but also other skills and techniques for physical, mental and emotional relaxation which all comes together to encourage the natural flow of chi energy around the body that ultimately is essential for good health.
Marta 7 Aug 2019
Shaolin Cosmos Chi Kung Classes 5
Fantastic teaching - very detailed, accessible and patiently delivered. I particularly enjoyed all the background info on the history and the health benefits of chikung, and why the methods used in this school are so well suited to health and longevity in modern times. A very gentle pace that even my grandmother could do, but don't be fooled, the skills acquired are amazingly potent with regular practice. Thoroughly enjoyable and valuable - have already recommended to others.
Inaam 29 Jul 2019
18 Lohan Hands Qigong Review 5
An excellent introduction to this chinese art form. Sifu James is an Instructor that will share his many years of experience with you in a heartbeat. I found the techniques very calming and the exercises (forms) aren't overly strenuous no matter your physical conditioning. If learning how to calm your mind, relax your body and be at one with yourself have become priorities for you in an age of fast food, rush hours and digital overload, I really recommend this course.
Dev 27 Jul 2019
Qigong (Tai Chi) 5
At 65 and no spring chicken I needed something which was not too hard going on the body and this was perfect. Great beginners course and I have signed up for the new course in September. Instructions geared to individual progress and not rushed. Very easy to follow instructions both at lessons and when doing it at home. Benefited physically and mentally. All done at my own pace.. So much more to learn and enjoy. .
Denise Vallance 26 Jul 2019