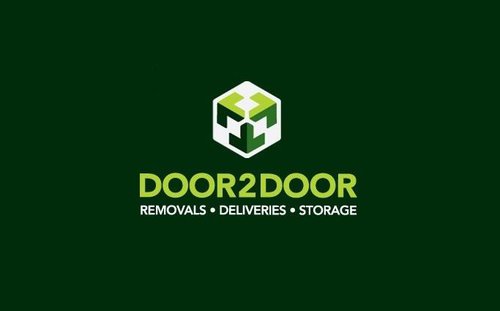 Location Shenley

Door 2 Door Services
Door 2 Door Services provide a hardworking, professional, and reliable Man With Van, Removal, Delivery and Storage service right across, Hertfordshire., Bedfordshire, Buckinghamshire and North & North West London.. We cater for all removals from a bedsit to a three bed property. To take the stress out of your move, we also offer a full or part packing service, or we can also just supply you with quality packing materials for you to self pack.. We also provide a professional Man & Van service for all those small jobs , such as deliveries , store pick ups , collections etc.. Although its a "Man & Van " service, a second man can be provided if required. We are happy to provide this service outside the "normal" working hours, which is perfect for some of our clients , such as Event Planners, Exhibitors at shows, artists & performers. We also operate a storage service. Our storage facility is secure ,dry and available long or short term at very competitive rates . There is no public access to our storage facility, but we provide a no hassle service , where we come and collect your items, store them in your own individual containers and deliver them back when you require. All containers are 35sq ft (250cb ft) and you can have as many of them as you require from as little as one week. Our prices our extremely competitive compared to some of our more brightly colored competitors. In addition to the above, we also offer a house clearance service, where we can take away and responsibly dispose of all those unwanted items. and where possible we try to recycle to avoid items going to landfill unnecessarily. We are licensed by the Environment Agency to do this. Our Registration number is CBDU360089. However, we do not take away , garden waste, and builders rubble as we like to keep our vans nice and clean for our removal and storage clients. Our vans are clean , fully equipped with blankets, straps and ties to keep all items safe and secure whilst in transit. We also carry mattress, sofa and carpet protection to give you extra piece of mind. Our fast friendly reliable team are available 7 days a week, and we take great pride in the fact that our customers use us time and time again.
Reviews
Add your review
5
from 8 reviews
Excellent service, would definitely recommend 5
I have used Jon when moving flats twice now and both times experienced excellent service, I would definitely recommend him. Before moving, communication about quotes and logistics was fast and efficient. On the day itself, Jon and his colleague were promptly on time, got the job done quickly despite me being in a slightly trickier flat to move out of, including taking apart the bed frame and putting it back together again. Friendly, reliable and trustworthy.
Alex 12 May 2021
5
Jon has been an absolute star from the day I contacted him. He was so efficient in giving me a quote and arrived perfectly on time on the day. Him and his colleague did a brilliant job taking the bed apart and reassembling it back. They both moved things so quickly into the van and within a few hours everything was moved. I would definitely recommend their services. Jon and his colleague were fantastic.
Sarika Khimasia 16 Feb 2021
AMAZING service, highly recommended 5
We used Door 2 Door for our move after seeing the great reviews on LYDS & were so pleased we did. Jon was helpful & friendly right from the first point of contact & everything as organised well in advance of the move. On the day, Jon & his team were just fantastic, keeping us calm with their efficient, personable approach. Everything was moved in good time & when we got to the new house, they helped us to get our things organised & re-assembled. Such a great service, I would highly recommend!
Louise Amin 8 Feb 2021
Regrettably I gave Door to Door a 5 but I wanted to go so much MORE than 5. Door to Door were simply marvellous! My elderly mother was discharged from hospital where they rendered her bedbound (but that is a whole other story!). This meant that all her amenities etc had to be relocated downstairs, 5
Regrettably I gave Door to Door a 5 but I wanted to go so much MORE than 5. Door to Door were simply marvellous! My elderly mother was discharged from hospital where they rendered her bedbound (but that is a whole other story!). This meant that all her amenities etc had to be relocated downstairs, so rooms had to be repurposed and some contents put into storage. This was quite a mammoth task, but needed doing really quickly for assessment purposes. We contacted many services both in North London and beyond, but were highly disappointed with the unprofessionalism of many of them or been way way way way over the priced that was advertised as a guide (hundreds of pounds over!). I actually felt that some of them were trying to take advantage of my mother's predicament! This was not the case for Jon, the owner of Door to Door. He phoned us several times, offered alternative good value storage as ours is expensive but because we were locked into a contract we had to stay with ours. Most of all he LISTENED. He gave sound objective advice based on his expertise, especially about how to cut our costs and to be realistic. Immediately after speaking to him, we got the impression that he understood and wanted to help my elderly mother by providing a tailor-made service built around her needs. It just felt right to select Door to Door over the many other removal and packing services we had spoken to. Jon arrived with his team at the time they said they would and did their job both brilliantly and with humility. There was quite a bit that needed loading and they did a good job of loading the contents into their van. There were some things that could be annoying such as contents falling out the bottom of boxes or biodegradable bags literary crumbling in their hands, but the Door to Door team just took it in their stride.
Angela 17 Dec 2020
Review Part 2 5
In fact, we went a bit over our time, and yet Jon did not charge us extra, not one penny, but stuck to the agreed amount. I very rarely write reviews – unless of course they are bad ones when I want to have a rant about how dissatisfied I am with the service I received so others know to be careful. But this time, I just felt that I had to write a positive one. The fact that I am writing this review on the same day that we received this service from Door to Door should give an indication of how pleased we are with the job they did. Also, for people to know that you don't have to pay excessive prices.to get excellent and professional service that wants to meet your needs as a customer and truly care. Unlike some of the companies we spoke to Door to Door did not try to find ways to add extras or come across as rather cold and just interested in the money for a standard service. Door to Door genuinely want to find ways on how they could best meet a potential customer's specific needs, especially for an elderly person. With 2020 being such a harsh year for so many of us (and we have not even got to the end of the year yet!), it was so incredibly nice and uplifting to see that even with all of this a great job can be done with PROFESSIONALISM and KINDNESS. Thank you Jon and Stuart!
Angela 17 Dec 2020
5
Have used Jon several times and found the services offered excellent - have no hesitation in recommending him.
Ruth Silver 15 Dec 2020
Excellent Removal Service 5
We used Jon to move an elderly relation to a warden flat. He was excellent. Kind and caring and most important reliable. I have no hesitation in recommending him to anyone who requires a reliable company to move them.
Rolanda Hyams 15 Dec 2020
Door2Door Removals 5
Door2Door have moved myself and various members of my family over the past few years. Jon is easy to deal with and explained his costs clearly. When it came to the actual move he turned up when he said he would and packed everything away in good time and safely At the other end it was the same. Asking where boxes should go, wiping his feet and showing that he cared about what he was doing. The communication was good, the price was fair, he was professional and courteous I would not hesitate to recommend Door2Door and John to anyone
Jon 15 Dec 2020