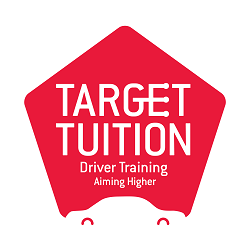 Address 34B Hyde Park Avenue, Winchmore Hill
London

Post CodeN21 2PP

Target Tuition Driving School Enfield
Target Tuition is a local Independent Driving School run by Keith Hepburn. I offer comprehensive Driving Lessons in Enfield, Barnet & North London. Your Driver Training experience includes access to Theory Test Pro, the Learn to Drive in 3D app along with other benefits. I pride myself on the efficiency by which I run my business giving you my full attention during your whole training program. You also have access to Confident Drivers, a Mindfulness courses that supports you with driving test nerves and anxiety. I run an affiliate program with Marmalade Insurance, whether you are learning to drive or purchasing your first vehicle. My training package allows for family and friends to support you as well. You are encouraged to work between sessions, giving time for reflection in preparation other classes. Lessons can be booked online, via our website, or contact me directly and I will be happy to discuss your driver training.
Reviews
Add your review
5
from 7 reviews
5
Great driving instructor, guided me through my lessons with knowledge and patience, enabling me to pass first time. Would 100% recommend.
Emre Daniels 2 Aug 2019
5
Very honest and trustworthy driving instructor, genuinely enjoyed my lessons and would definitely recommend to anyone who is thinking of taking lessons :-D. Thank you Target Tuition, I wouldn't have been able to do it without you.
Ebrar Hassan 16 Jul 2015
5
Patient calm and knowledgeable instructor. The best!!
Olga Perez 16 Jul 2015
5
An amazing instructor, gave me the motivation to pass my test within a month. Helped concur my nerves and thanks to Keith I have been driving a month and loving it :-)
Lauren Emma 16 Jul 2015
5
I would just like to thank Keith Hepburn for his calm and relaxed way of teaching. My son was an extremely anxious driver when it came to taking his test and had taken his test a few times with a different driving school. He is sooo happy, thanks again Keith!
Gonul Dogay 3 Feb 2015
5
I passed my driving test with Target Tuition in January 2014. Keith not only teached my how to drive safely but also with confidence! I really enjoyed the lessons we had and would recommend Keith's driving school to everyone.
Sabina Pietrzkiewicz 24 Feb 2014
Fabulous 5
Keith is a very friendly and welcoming instructor. I learned to drive with him from scratch and feel that I drive with confidence now. Well recommended.
Fay Grant 5 Dec 2013