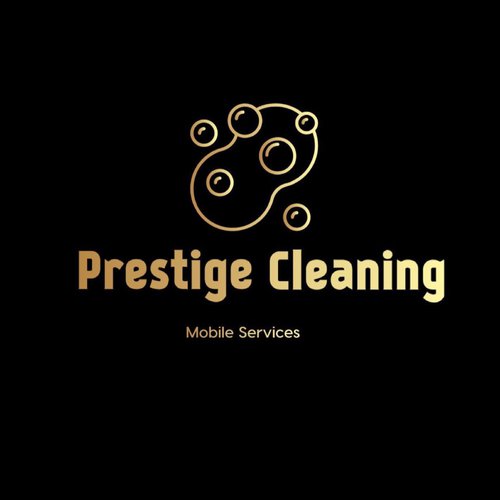 Location London

Prestige Cleaning
Prestige Cleaning North London - Prestige mobile car cleaning - Commercial & domestic bin cleaning - Patio & property power cleansing - New build domestic cleaning
Reviews
Add your review
5
from 6 reviews
Driveway & patio clean 5
Prestige cleaned our driveway and our patio. Really pleased with the results. Hardworking and professional. Would recommend.
Mrs Crooke 19 Apr 2021
Car Valet 5
My poor car was used mostly as a van for the last year helping move friends and family belongings into new homes, it took a real bashing! Today I had a valet by Prestige, it was a treat to myself after some real difficult months and what a treat..felt like I was back in my car from a show room, shinny and fresh and looking and feeling great! Great service, communication and honest grafters! Thankyou so much!
Alison Donohue 25 Mar 2021
Review 5
Pleased to bits with you guys service! I forgot how much I loved my car until you guys put up your hands on it!! Would highly recommend!
Michael 2 Mar 2021
Car and Patio 5
Patio is very old and dirty. It looks so much better now- they are very thorough. They did both our cars at the same time and they look and smell lovely. Would recommend
Danielle Levy 17 May 2020
Driveway clean 5
Thank you! The guys cleaned our driveway for us and it looks brand new! Would definitely recommend!
Jade 12 Apr 2020
Car valet 5
I'm quite ashamed to post these images of my filthy car but in my defence I have four fluffy dogs and we holiday twice a year in Cornwall, hence the hairy, sandy, gritty boot and floor mats. We also had a leak which left the carpets stinky. However, the lovely guys at Prestige CarCleaning did their magic on it and left it absolutely pristine, inside and out. They worked like demons! Lovely lads, and very throrough and professional. Happy to recommend them and I'd use them again. 👍🏻
Tracey Walton 8 Nov 2019