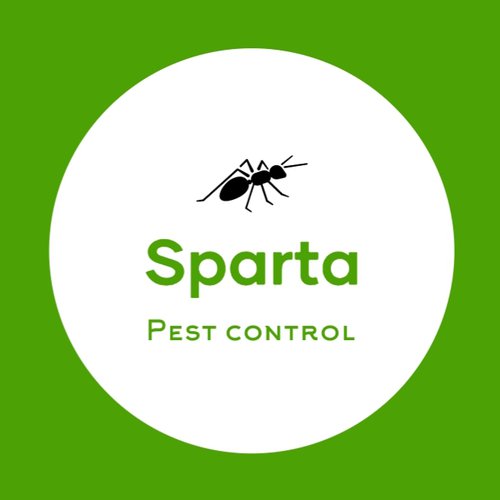 Location Enfield

Sparta Pest Control
We are a small family business based in Enfield, providing quality pest control treatments, pest proofing and disinfecting services to local residents, landlords and businesses in Enfield and London. We use only the best products to remove Black / Pharaoh Ants, Bed Bugs, Cockroaches, Mice, Moths, Rats, Silverfish, Squirrels, Stored Product Insects, Varied Carpet Beetles, Wasps and other pests. We undertake full surveys of the property to understand how the problem occurred in the first place, to help prevent the pesky pests from coming back. We also provide an option of a property proofing service, including fitting rodent proof guards for drains, air-brick covers & sealing gaps around piping to stop access to properties. All our products are specifically approved for the pest control industry. We will never use foam to fill gaps, rodents are extremely persistent and will always chew through it, finding a way in and around your property. We provide a preventative pest monitoring service for businesses with monthly / quarterly inspections . You will receive a full report in a folder that can be made available to the Environmental Health Officer (EHO) when they assess your onsite pest control prevention compliance and plan. We won't be beaten on price. We value your privacy and we'll always visit your property in an unmarked vehicle. Call or send a text message to 07493 447709 or visit us on www.spartapestcontrol.co.uk
Reviews
Add your review
5
from 8 reviews
Wasp Nest within the hour 5
Sparta happened to be in my area, were able to attend my wasps nest within the hour! Excellent, would recommend .. no more wasps. Professional, great service at a very reasonable price too.
Triss Frangou 13 Aug 2019
Wasp Treatment 5
Thanks to Sparta Pest Control for getting rid of a wasp nest in the garden shed today. He was with us right on time. Very good. Constance Mary Webb
[email protected] 6 Jul 2019
Flea treatment 5
Great service. Extremely friendly, will definitely use again and spread the word. Keep up the good work 11/10.
Anon 3 Jul 2019
Pest control 5
Professional , friendly and knowledgeable. Wouldn't hesitate to use again. Melissa
Melissa 3 Jul 2019
Wasp control - quick & friendly service. 5
Came out really quickly to deal with wasps in our attic that had created a wasps nest. Was very professional and removed wasps on the same day. He went further and proofed the gaps in our roof. Thank you.
Wilhma Sikh 11 Jun 2019
Pest management 5
Professional and responsive service. One of my properties suffered with bed bugs. Tanju came out within 24 hours and was able to remove them on the same day with the option of a non-chemical approach. Have since used him again with my other properties. Highly recommended. Thank you.
Atilla Selman 11 Jun 2019
excellent efficient eradication 5
very friendly and approachable. Sparta got rid of our unwanted pests. Would definitely recommend.
aydan 29 Apr 2019
Professional & helpful service 5
Contacted Sparta Pest recommended through a fellow landlord due to a cockroach infestation . Tanju came out same day & over the course of 2 visits managed to remove the cockroach problem. He also gave advice to our tenants on how to take take steps to ensure that they wouldnt return. We have a 3 month guarantee should we have any further issues. Very professional & prompt service.
Dervish 29 Apr 2019