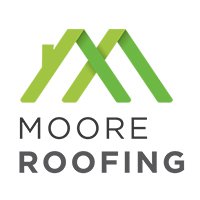 Location Londontown

Moore Roofing
Moore roofing & Co offers a wide variety of roofing services, covering all aspects of roofing repairs and maintenance, chimney re-pointing, custom lead work, fascias and soffits and guttering. With over 26 years of experience, we proudly provide a quality services to domestic and commercial customers. If you're looking for a roofer give us a call!
Reviews
Add your review
5
from 5 reviews
Roof repair - damage caused byStorm Eunice 5
Storm Eunice caused damage to my roof - hip/ridges blew off taking some roof tiles and breaking a section of guttering in its wake. I contacted countless roofers - got no joy from any until I contacted Moore Roofing & Co. Jack Moore messaged me back almost immediately and, within a couple of days, he came round to my home. He was friendly and upbeat, understood the brief and, shortly after, issued a quote. His energy was so positive and I felt instantly reassured. Two days after the scaffolding went up, the Moore Roofing team turned up early, worked quickly and completed the whole job in under four hours! They cleared away everything afterwards - no sign they were even there. My roof looks great and I feel secure that the mechanical fix/dry ridge system put in place will withstand any future storms! I highly recommend Moore Roofing and Co.
Tisha OJ 3 Apr 2022
New garage roof 5
A couple of people recommended Moore Roofing so I got a quote and went with it. No complaints with the service I received from start to finish. Jack is a lovely chap and I would definitely recommend him to anyone...I am more than happy with my new garage roof.
Pat Scudder 16 Mar 2021
Loose Tile 5
Posted an issue and asked for help - Jack was quick to reply, quick friendly chat and advice. Quoted a price that was what I paid. Due to COVID - I couldn't be at the property as a Landlord - Jack kept me up to date by text and sent photos of the work when complete - all done in quick time. Would recommend.
PETER LEWIS 11 May 2020
Roofing & associated services 5
Jack came highly recommended and, over the past year, he has carried out numerous roofing jobs for Havilands. These have included complete new slate and felt roofs however Jack offers other services - guttering, loft insulation/ boarding, Velux window, loft installation, loft conversions and more. Both our clients and my colleagues have found Jack a pleasure to work with - polite, knowledgeable, hard working & competitive. Highly recommended!
Lynne Yazgan 17 Sep 2019
New roof 5
Reliable, competitive, outstanding finish. What more can I say or want from a roofer! Jack is a lovely guy! Would highly recommend!
Lily Welsh 8 Sep 2019